On Saturday February 23 we celebrated the birthdays of our playtime pals, Teacup and Tulip! Our entire Teacup and Tulip Dancers were invited to the awesome birthday party to celebrate their dancing friends. From crafts and dancing, to yummy cupcakes, our dancers had a blast at this Birthday Party!
A Birthday Party – For Imaginary Friends?
Celebrating the birthdays of our two mascots started out as a bit of a strange idea. Let's be honest, we are talking about hosting a birthday party for our imaginary friends. But! Our Teacup and Tulip Dancers were thrilled beyond belief about celebrating our dancing bunny and turtle – so why not?! Instead of gifts, we opted to start instilling our community belief into our young dancers and asked for donations to the Oxford County Animal Rescue  instead. This way Teacup and Tulip can help to give back to their animal friends in need too!
Party Time!
Our tiny dancers were greeted into our birthday party room with amazing decorations designed by Miss Nicole and Miss Stacy with the help of a few of our amazing assistants. As we waited for our guests to arrive we had some awesome colouring pages featuring our dancing friends of course!
Then it was time to bust a move! Teacup and Tulip lead our dance class with all of their favourite activities from our Teacup and Tulip Dance Classes. Dancing with scarves, practicing our bean bag balances, and of course – freeze dance! Our Teacup and Tulip dancers looked lovely practicing their ballet class with Teacup and Tulip!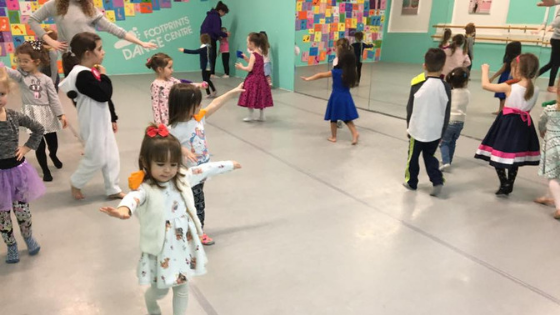 Once our dancers were all tuckered out from their amazing dance party it was time to take a little rest and have some snacks and birthday cake! Yum! Yum! Yum!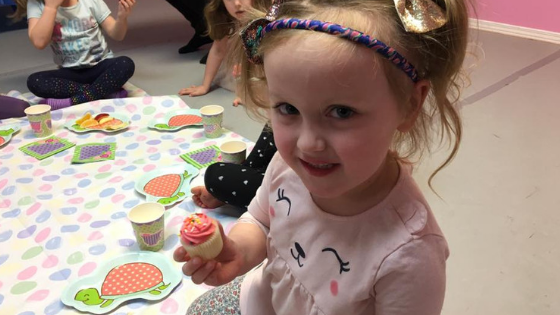 Finally our dancers finished up their party time with a bit of crafting and some party game favourites. Pin the tutu on Teacup, Tap-Tap-Tulip and more freeze dance!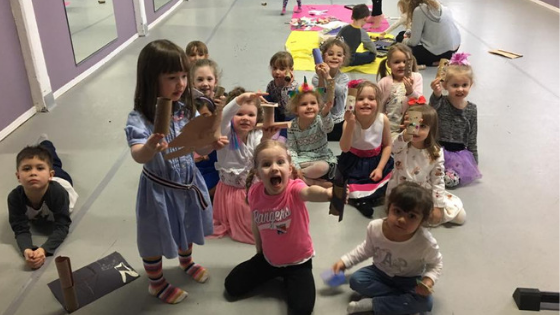 Thank You!
Thank you to all of the dancers who came out and partied the night away with us! We are so thankful and fortunate to have such an incredible Footprints Family!