Twinkling Tots (Ages 2-3)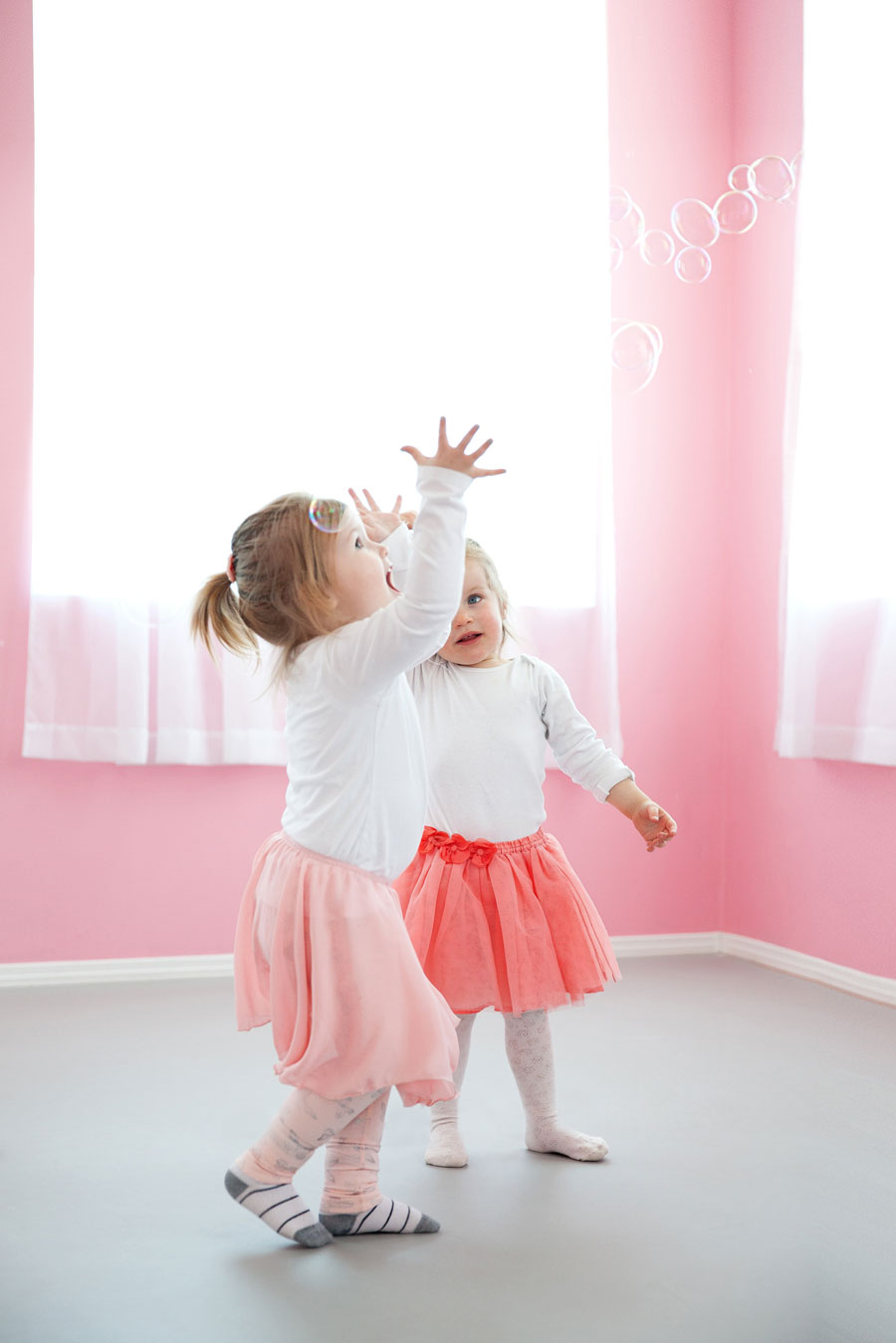 Twinkling Tots is a specifically designed dance program for 2-3 year old tots to transition to experiencing a classroom setting in dance all on their own! At Footprints Dance Centre our goal is to build the tot's confidence as they transition from dancing with their grown up to dancing on their own.
The session begins with the tot and a grown-up in class together. As the weeks progress we will gradually encourage the tot to participate on their own. Before you know it your little tot will be running into the studio, all cares abandoned! All of our Twinkling Tots classes will culminate in a final performance with a costume and the whole bit!
Tots learn the fundamentals of rhythm dance as well as how to share space in the class. Through the social environment, tots begin to learn responsibility by making choices and decisions on their own. Through the magic of imagination they develop their own creative minds as we explore movement, imagination and creativity.
Upcoming Sessions:
SPRING Session: March 30-June 20 – Sat 10:30-11:00 OR Sat 11:00-11:30 OR Wed 10:30-11:00am
Footprints Dance Centre offers 10-12 week programs throughout the dance season. Please contact us for the most up to date information on upcoming sessions.
We recommend at least one session of our Twinkling Tykes program before beginning the Twinkling Tots class.