Twinkling Tykes (14-24 Months)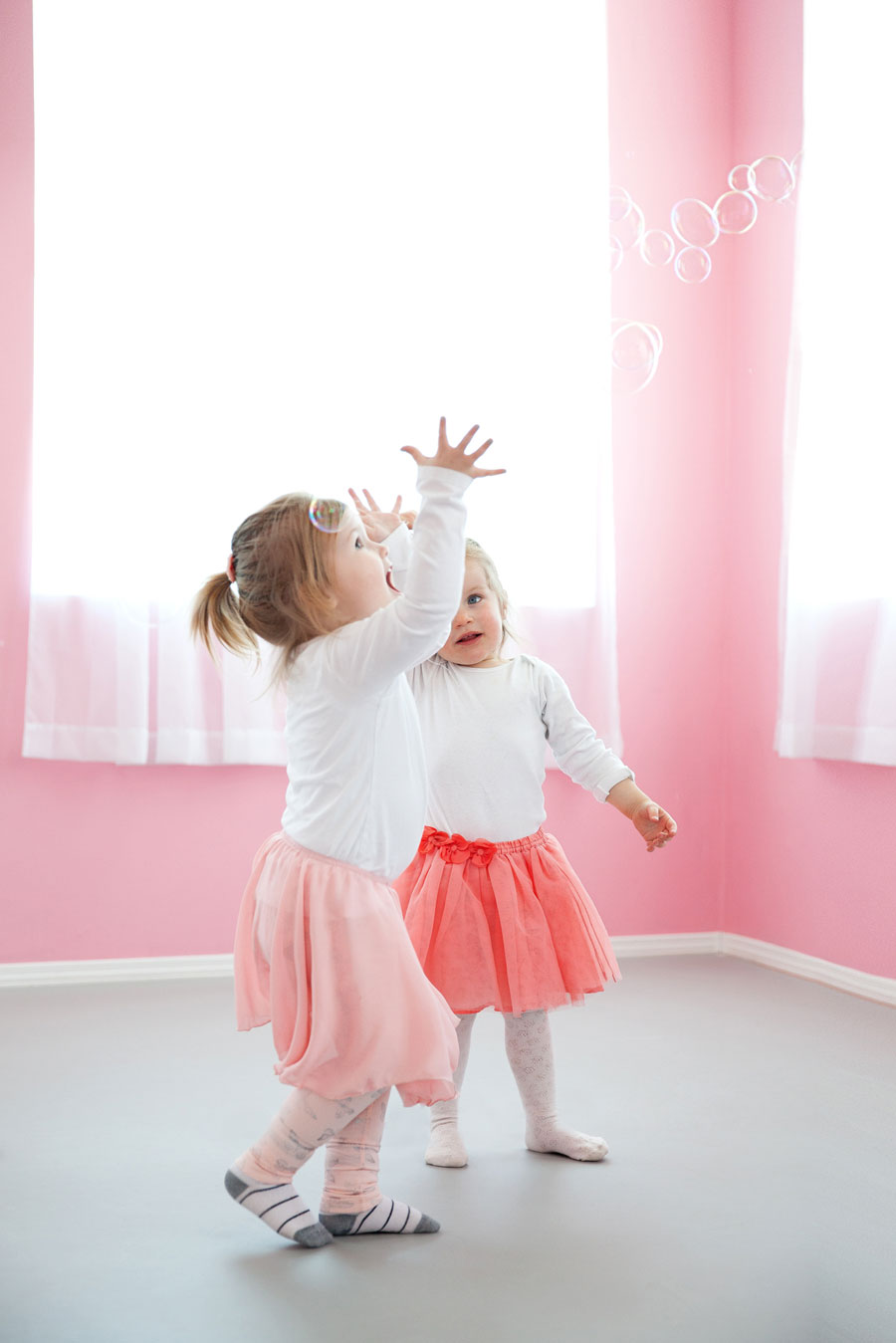 Twinkling Tykes Dance Classes are specifically designed for caregivers and tykes aged 14-24 months to experience dance class together. Join us for a 6 week program, where you and your little dancer can bond through the joy of movement.
At Footprints Dance Centre our aim is to create fun and social classes for parents and tykes to:
Learn dance fundamentals
Bond together in a positive, friendly and active environment
Create social networks for families
This is most likely the tyke's first class experience, and our goal is to build their confidence as they transition from dancing with their grown-up to dancing on their own.
Your little dancer will learn:
The fundamentals of rhythm dance
How to share space with others
Responsibility through decision making
Develop their own creative minds as we explore movement, imagination and creativity
Upcoming Sessions:
SEPT/OCT ~ Sept 14 – Oct 24 ~ Wednesday 10:00-10:30am OR Saturday 10:00-10:30am
NOV/DEC ~ Nov 2 – Dec 12 ~ Wednesday 10:00-10:30am OR Saturday 10:00-10:30am
JAN/FEB ~ Jan 4 – Feb 13 ~ Wednesday 10:00-10:30am OR Saturday 10:00-10:30am
FEB/APRIL ~ Feb 22 – April 10 ~ Wednesday 10:00-10:30am OR Saturday 10:00-10:30am (no class March Break)
APRIL/May ~ April 12 – May 22 ~ Wednesday 10:00-10:30am OR Saturday 10:00-10:30am
FAQ