Wingman for Dance inspires empathy, compassion, kindness and most importantly, acceptance of all children regardless of any perceived differences. Each month in the studio we incorporated Wingman for Dance activities within all of our dance classes. As the final culmination of all of these activities we put on an All-Night-Dance-A-Thon in support of Oxford United Way.
The All Night Dance-A-Thon!
The Dance-A-Thon saw dancers collect pledges from family and friends for the all-night extravaganza on June 2. With a minimum donation of $25, the dancers participated in a variety of activities — from a group dance party to a choreography challenge. In total, the event raised $731.00 for Oxford's United Way.
All of our dancers had a hand in shaping the night together. Earlier in the year we asked the dancers to brainstorm a list of activities that we could do to help the community. From this giant list, we pulled together our activities for the All Night Dance-A-Thon.
The dancers got to create team names and cheers and battled together in our choreography challenge.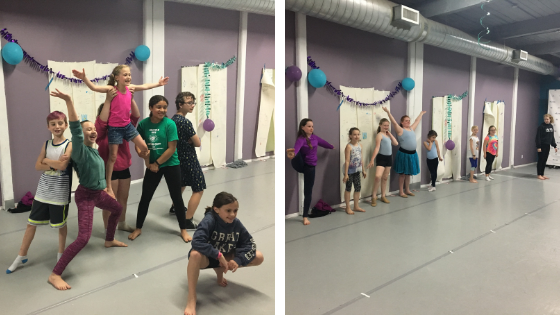 After a few snacks the dancers got to enjoy a craft together. Each student had the opportunity to design their own costume for our show in the morning!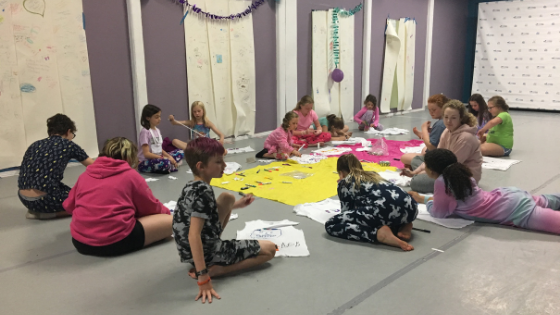 Soon our dancers began to fall asleep one by one. But we had two dancers stick it out till very, very late!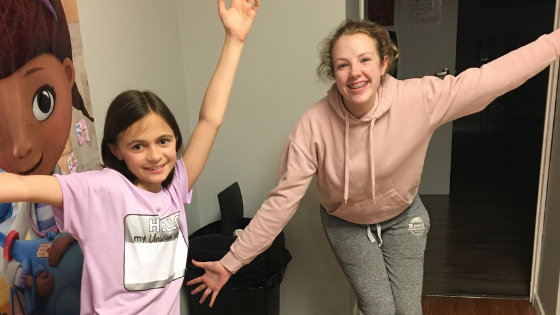 In the morning our dancers had a quick breakfast and got to rehearsing their routines to show off to parents at pick up.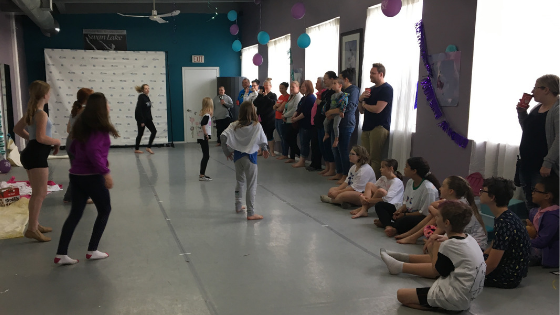 Our amazing All Night Dance-A-Thon then finished off with a presentation by Mike Crabbe of Oxford's United Way to let our dancers and families know where the $731.00 they raised was going.
Thank you!
We want to thank you for being a part of the Wingman for Dance program with us this year. We are so pleased with and proud of the growth of the dancers over the year!
What is Wingman for Dance?
Wingman for Dance is a program from Dylan's Wings of Change, a foundation dedicated to the memory of Dylan Hockley. Dylan was one of the first grade victims of the shooting at Sandy Hook Elementary School on December 14, 2012. Dylan was six years old and had autism. He could be his best when those around him would be his Wingman. You can find out more at www.wingmanleague.org. Also, find Wingman for Dance on Facebook and on Instagram.