It's that time of year again at Footprints for our Performance Team! Our Summer Sass Squad has finished their routines, costumes have arrived and have been fitted and the smell of hairspray is fresh in the air. It's time for this year's Summer Sass Squad to hit the road and perform throughout Woodstock and Oxford County.
Our Summer Sass Squad showcases any of our dancers over the age of 5 looking to build their performing experience. By participating in our Summer Sass Squad our dancers are able to give back to their community. Our team builds strong friendships with their fellow dancers. So without further ado, here is our 2019 Summer Sass Squad!
The Theme:
Each year we choose a theme for our Summer Sass Squad. In past years we celebrated Canada's 150th Birthday with Canadian themed routines, had the most summer fun with our Beach Theme and last year we danced all about the movies with our At the Movies Theme. This year we were feeling inspired around the power of storytelling and dance. The Page to Stage theme brings all of our favourite storybook characters to the stage!
Tulips: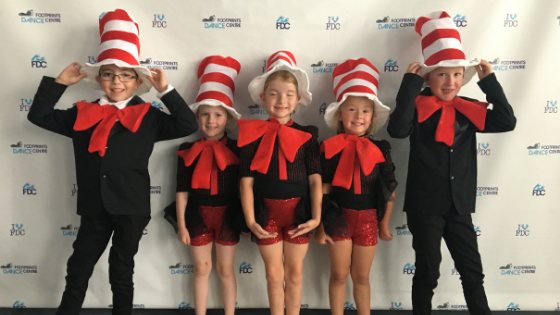 Our 5-6 year old dancers are our youngest group of dancers in our performance team. These little dancers were excited to explore the magical world of Dr Seuss with their Cat in the Hat inspired routine!
Juniors: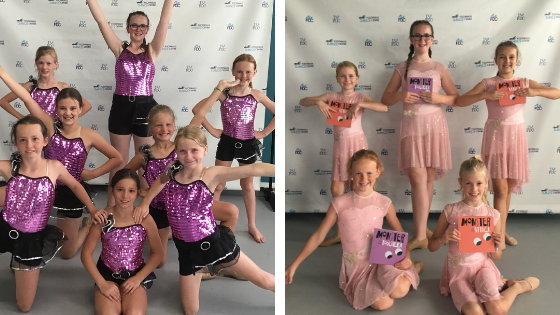 Our Juniors are full-to-bursting with energy for their jazz and lyrical numbers. These dancers ranging in ages from 8-11  will introduce our theme to audiences with the opening number, Don't Judge a Book by the Cover. Then our junior dancers will bring the wonderful Wizarding World of Harry Potter to life with their high-energy jazz dance routine.
Intermediates and Seniors: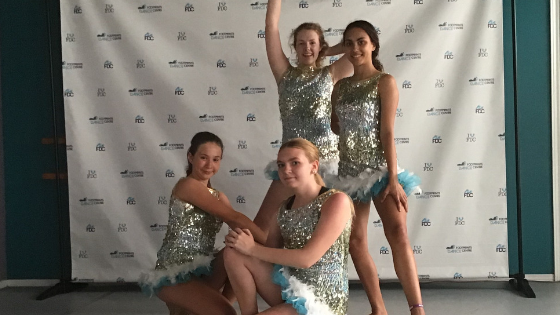 These ladies are seasoned performers and are excited to bring their smiles to the stage. The Inter/Senior group will be showcasing a lovely throwback to the roaring 20s showcasing their Page to Stage routine themed around F. Scott Fitzgerald's The Great Gatsby.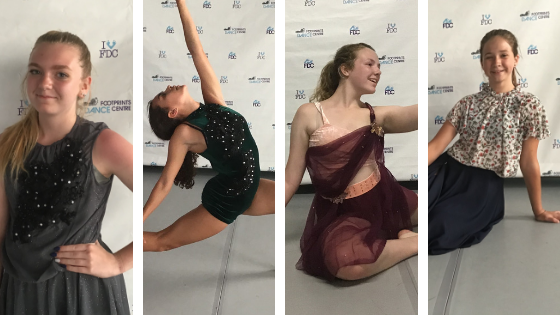 Then each Intermediate and Senior dancer will showcase a solo. Our tap dancer will echo the haunting melodies of Suzanne Collin's The Hunger Games. The audience will then be transported to the interweaving plot of Game of Thrones by George RR Martin through a contemporary solo. The romance fans in the audience will love the lyrical solo themed around Jojo Moyes' novel Me Before You. And of course, we can't forget our Canadian writers either! Our ballet soloist will take us on vacation to lovely PEI with her Anne of Green Gables themed routine.
Performances:
You can find our Summer Sass Performance Team at the various locations throughout the summer:
Tuesday July 30 @ 7:00pm – Park Place Retirement
Saturday August 10 @ 10:00am – Summer Streetfest Main Stage
Saturday August 10 @ 1:00pm – Woodstock Art Gallery
Tuesday August 13 @ 7:00pm – Cedarview Gracious Retirement Living